Ahhhhh *big sigh* It's finally Friday!
Last night I made cupcakes as a special Friday treat for everyone. Sent some to my Mom, sent one along with Rorie for her snack at school today. Baking is so relaxing... it was a nice end of the day wind down activity, and they turned out so cute! I remember when I was in grade school, someone's way cool parent would always make these for bake sales, and so I decided to whip some up. YUM!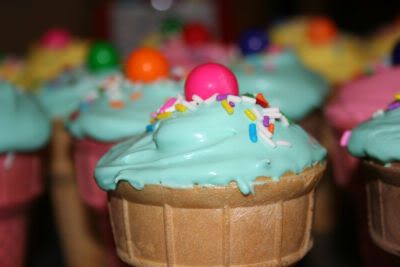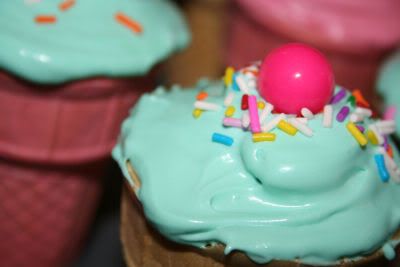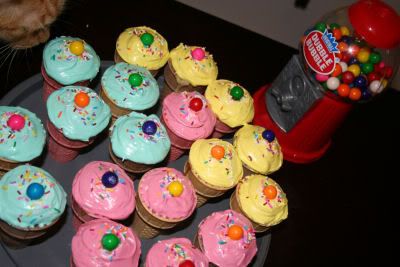 I spy a Morris looking for dessert
Also, I snagged a couple of pictures of Rorie on her way out the door this morning. It's backwards day today at school, so she had all her clothes on backward, even her hair (though I put it off to the side a bit so she could still see where she was going haha).

Any relation to cousin It?
Plan to go for a walk today with Rorie after I grab her from the bus, maybe play some new boardgames too. We are even going to have a girlie sleep over tonight (in my room) since Ryan is having a friend over. Maybe even watch some more of the original Addams family. We love it! Should be an excellent Friday! Hope all of you lovelies have a good day! *squish*