I wasn't really sure what I should post about first, but being as Valentine's Day is just around the corner, I thought I would make a little post about the fun stuff Rorie and I have been doing to celebrate the love!
Firstly, no Valentine's Day would be complete without sweet holiday treats. I made some chocolate cupcakes with chocolate icing a couple of days ago, and needless to say, they're gone already. I used a basic recipe for both, and they turned out deliciously! I topped them with strawberry flavoured heart marshmallows and red sugar sprinkles.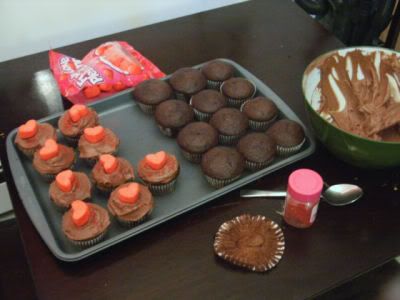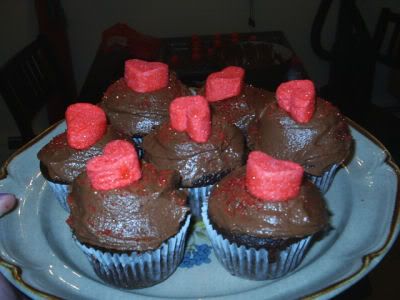 Rorie and I decided to make a couple of cards for her Grandparents. She really loves to do arts and crafts, so it's always a fun time. We still have glitter all over the place! Lots of glitter, googly eyes, pipe cleaner, and special gems, and some paint. They turned out really cute.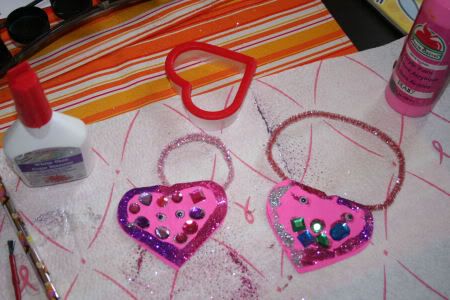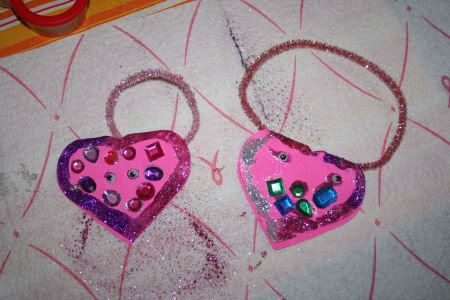 I'll probably make another batch of cupcakes before V-Day. I've been thinking about making strawberry cupcakes. Yummy ^,^