For years I have been creating jewelery off and on, as a creative outlet. I love to make pretty things, and make things pretty! Over a year ago I created an Etsy shop, with every intention of adding my handmade goodies, upcycled lovelies, and vintage thing-a-ma-jigs. Somehow the whole thing got put on the back burner, but I kept creating whenever I had the urge.
Last month I brought over some jewelery to local photographer
Jackie
for a photo shoot. I had worked with her previously doing hair, makeup, creative direction, helping hand etc. I had a lot of fun at this shoot. I had full creative reign, styling, makeup, hair, you name it. A friend of Jackie's modeled the jewelery and did a lovely job.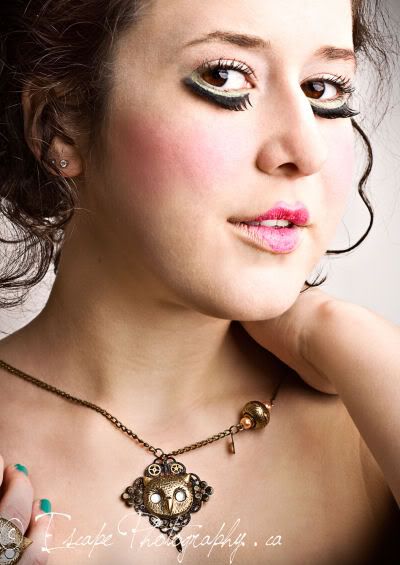 Owl In A Clockwork Tree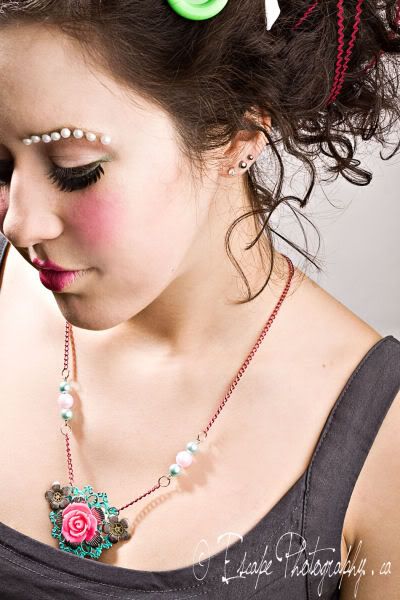 Clockwork Garden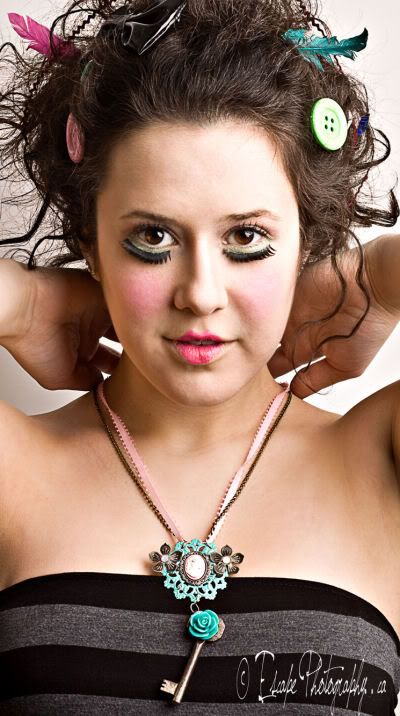 Her Secret



Sea Flowers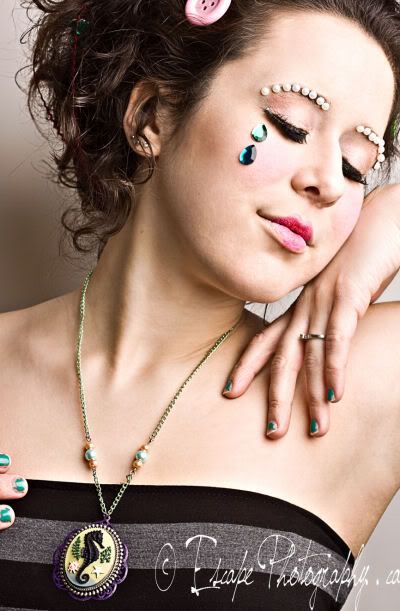 Sea Horse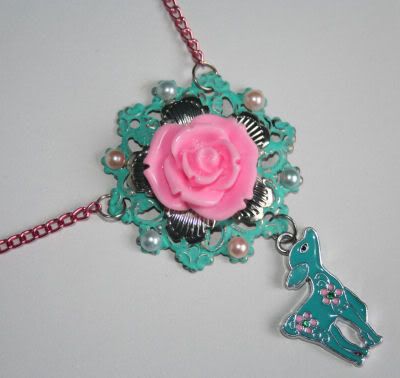 Spring Bloom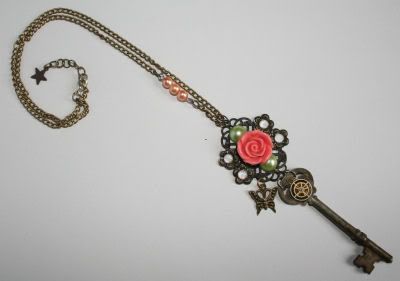 Secret Garden
I've been slowly getting things together, from packaging for when I ship items, little cards, the promo shots, and of course the jewelery (which I like to think of as wearable art :D), but I've still not yet taken the leap? What is wrong with me?
I am really excited to finally get things going, and have so many more things in mind to create in future. (I'm dying to buy more bits and bobbles for the jewelery, as well as eventually gussy up plugs and such for gauged ears.)
I love everything I've created, but I guess I've set up my own mental road block. ("I don't know how much I should charge... I don't want people to think I charge too much, but I don't want to undersell myself... What if no one likes them? What if I miss them... What if something breaks, and then someone rages about it? I still need to figure out how much shipping will cost... blah blah") So, all of that being said... I would love to get some opinions/feedback! How much would you be willing to pay? What is fair? Etc.
For all you business savvy ladies, tell me about your business' beginning. I would love to hear it! ♥
On a sidenote:
I Trade Handmade
, and would love to make a trade with you! (I've not yet been added to the page, but have been assured I will be soon!) I would be more than happy to trade illustrations or jewelery with anyone else who is participating! Email me to set something up: deerelora@hotmail.com