As I said a couple of posts ago, I've been busier than a bee making honey these days, but I've not seen anything yet! :O During the March break we will be finishing up transforming my room into my/baby's room, getting the last bit of organizing and decorating done. Also, we will be doing a major overhaul of our storage room. Spring Cleaning! Yay?!
One of the things I've been keeping myself busy with is decor (since I'm not really allowed to do anything else, even though it goes against ever fiber of my stubborn being). I love to ogle all of the lovely crafty and inspiration blogs, and pop things into my favourites, especially things I'd like to do in future, and boy is my crafty folder full of goodies! The first couple of things I decided to try:
Cardboard Decorative Letters
I found at
craft eNVy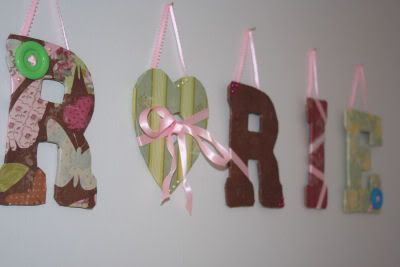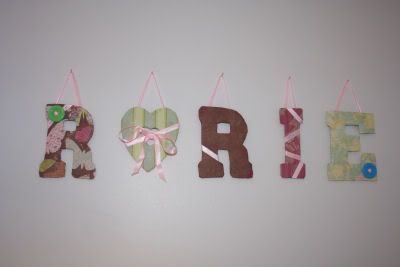 View the inspiration and tutorial here.
This was super easy, though a bit time consuming (maybe I'm a slow worker?) but I love how they turned out! I made this set for Rorie's room, and plan on making the same thing for the baby when it comes. I bought some craft paper, and a couple of wooden letters to trace since they were cheap, and I am impatient lol (I didn't want to wait for Ryan to print them out at school). Then I glued on cardboard, and used ribbon/buttons/pearls to decorate, since they were things I already had at home anyway. Can't wait to do more!
Butterfly Specimen Art
I found at
First Lady of the House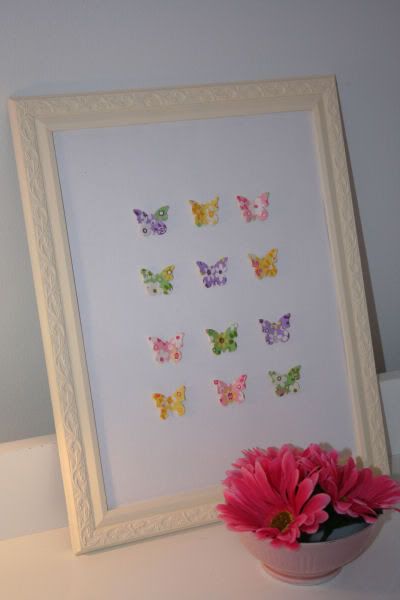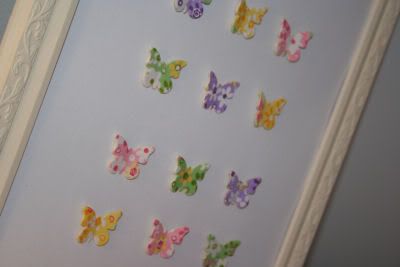 View the inspiration and tutorial here.

This was something that I didn't even really need to buy anything for. Though I don't have as many butterflies as First Lady of the House, I still love the result. I used butterfly clothespins (little fabric covered wooden butterflies on the pins) that I had bought from the dollar store a while back. I ripped off the little wooden butterflies, and then broke them in half (gosh that sounds cruel! haha) to give them a 3D effect. I also used a black frame my boyfriend found left in the building's laundry room, and painted it a cream colour. Cut some white card paper to size and stuck it in the frame. Then glued the butterflies in place. My daughter loves it!
And the finished product! New big girl decor for above her bed. I cut the stems off of the Dollarama flowers, and placed them in a pink vintage bowl I hadn't for a purpose for yet, and tada! Love ♥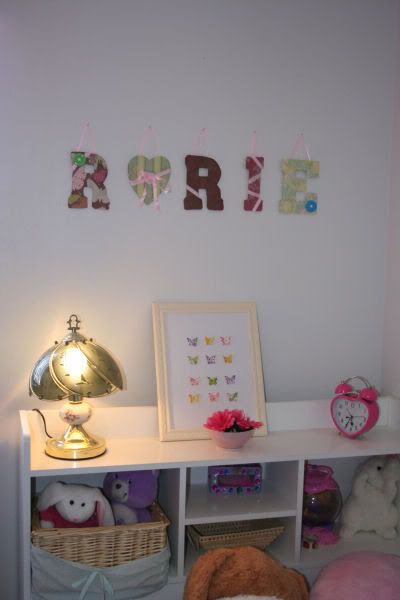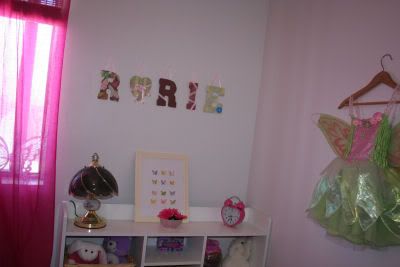 ♥ ♥ ♥
On a side note, the same day I posted my Hook-esque cupcakes, there was a post on the CraftZine blog for
rainbow pudding
! Sign from some unknown power that I
MUST
make this soon, I think so! Dreams of tasty goop, you will come true! hehe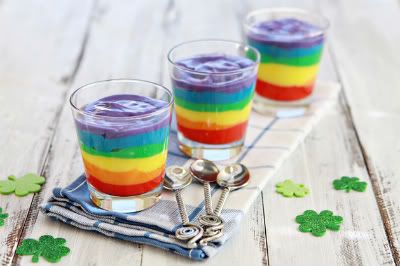 Happy Friday!